Both retailers increased their sales by 16.8% compared with the same period the previous year, taking Aldi's share of the entire United Kingdom grocery market to 6.8% from 6% a year earlier and Lidl's to 5% from 4.4%, Kantar Worldpanel said.
Strong sales of premium foods, children's clothes and bags of vegetables helped Morrisons enjoy a better-than-expected Christmas.
This is the fastest sales growth the retailer has seen since June, helped by a 6.4% increase in sales of its standard own label. Wholesale sales to other outlets, including the convenience shop chain, McColls, were 0.7% higher.
Figures published on Tuesday from market researcher Kantar Worldpanel show that British shoppers spent £1bn more in supermarkets over the last 12 weeks of last year, compared to the year before.
"Shoppers parted with £747m on Dec 22, making the Friday before Christmas the busiest shopping day ever recorded".
The number of transactions also rose by 2.3 per cent over the crucial Christmas period, alongside a rise in like-for-like volumes. Fellow discounter Lidl also increased its market share, from 4.4 per cent to 4.9 per cent.
At the other end of the scale, German retailers Aldi and Lidl both increased sales by 16.8% in the three months to December 31.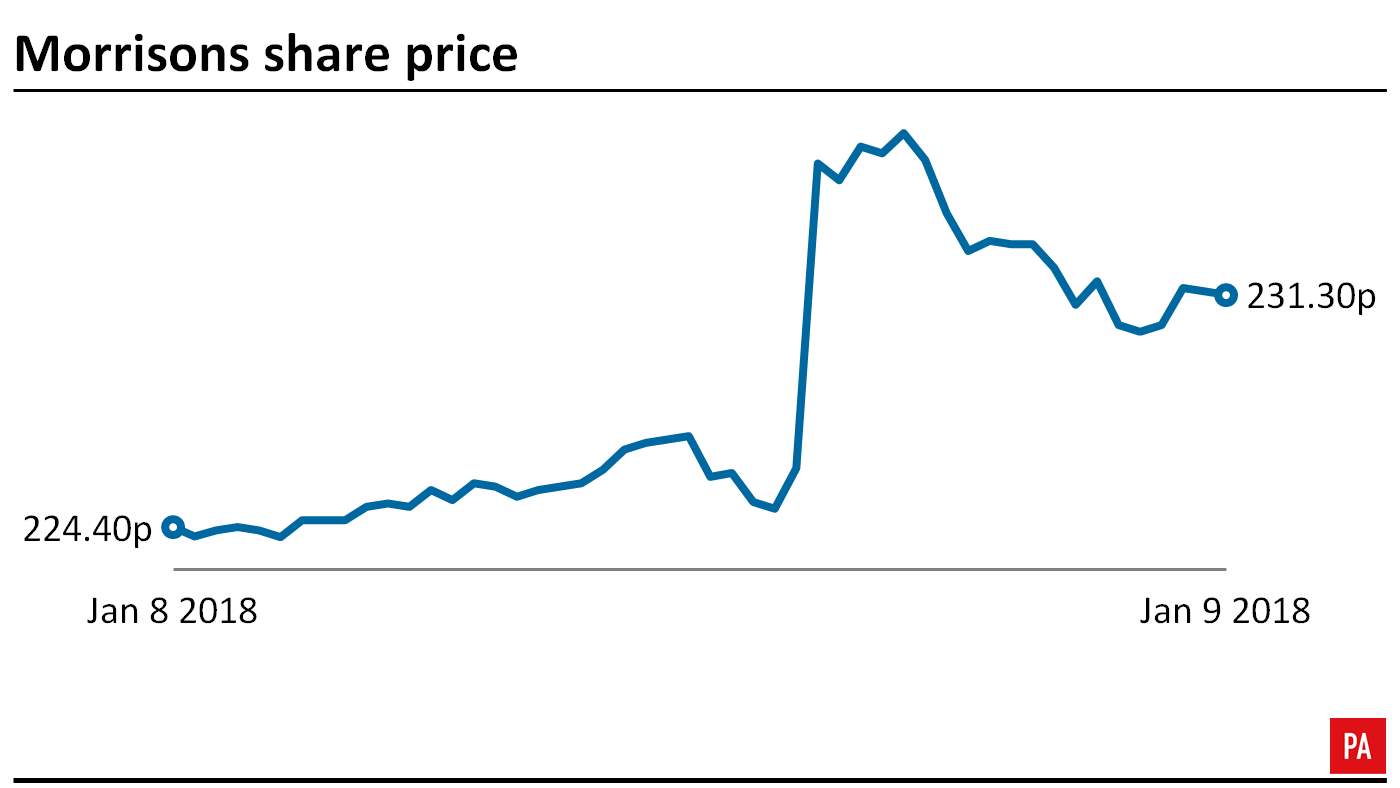 In terms of market share, Tesco held on to a 27.5 per cent portion in the 12 weeks to 31 December, the same share it claimed in the same period of 2016.
Meanwhile, Waitrose recorded growth of 2.3%, Iceland of 2.9% and Ocado Group PLC of 8.4%.
The Top150 lifestyle brand said that total sales grew by 19.2% over the Christmas period, the seven weeks to January 7, driven by both store and ecommerce sales.
Meanwhile, analysts Nielsen said shoppers spent nearly £500 million more on groceries this December than the last one.
Top100 retailer Majestic Wine said that it was on track to achieve its sales of £500m by 2019 after a Christmas in which group sales grew by 3.2% in the 10 weeks to January 1, or 4.1% on an underlying basis.
"Food sales are not as vulnerable to a consumer slowdown as clothing, but given the weak trading backdrop, Morrison's Christmas trading figures are worthy of a cursory round of applause".
"It was in stark contrast to many high street retailers who saw less footfall and sales declines".