AN ENORMOUS television you can piece together like a jigsaw puzzle to cover an entire wall is among the futuristic screen technology revealed in the lead-up to the world's biggest technology show.
Samsung visual display president Jonghee Han said the company's new flagship Wall screen was a "breakthrough" in television technology and could be customised to fit any lounge room.
In addition to the behemoth of a TV which featured a screen size of 146 inches, Samsung has introduced a new technology that will easily be able to analyze the content and using machine learning, it will be able to upscale low-resolution images into 8K picture quality.
The Wall features a module-based, bezel-less design, so that users can customise the shape and size depending upon the needs.
"It can transform into any size and delivers incredible brightness, colour gamut, colour volume and black levels", Mr Han said.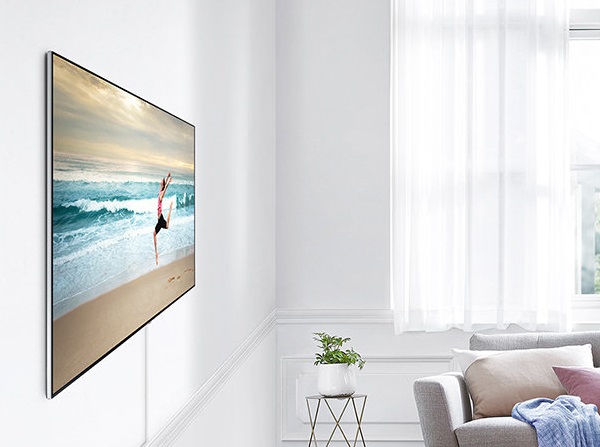 The 146-inch TV takes advantage of the new MicroLED technology featured in "The Wall", that eliminates the need for colour filters or backlight.
"We believe [MicroLED technology] is one of the most important and unprecedented TV technologies to debut in more than a decade", said Joe Stinziano, EVP, Samsung Electronics America, at the press conference.
"The Wall" is a self-emitting TV with micrometer scale LEDs, which are much smaller than current LEDs, and serve as their own source of light.
Samsung showcased 2018 Samsung Smart TV's enhanced connection and convenience functions at the First Look event, including Bixby, SmartThings and Universal Guide. This AI technology upscales standard definition content to 8K resolution.
The 88-inch prototype, to be shown behind closed doors this week, will also features an 8K resolution. This includes detail enhancement - upgrading SD content, noise reduction, edge-restoration function - which more clearly outlines on-screen objects. And Samsung's 2018 Smart TV lineup is set to be compatible with the company's Internet of Things hub, SmartThings, and its voice-controlled assistant, Bixby. It offers a simpler way to control the television and sync with other devices. 2018 will also see the launch of Universal Guide, an advanced program guide that allows users to search for specific content across all apps and programs and automatically recommends TV content according to a user's preferences. These areas gave guests at First Look 2018 the chance to get hands-on Samsung's most exciting innovations in TV.