Learn where to find the star for each week.
Season 4 continues with another mysterious Fortnite Blockbuster Week 3 challenge, giving players a hidden Battle Star to search for, and bringing users one step closer to that super-secret Blockbuster skin.
The loading screen hides a clue which provides the info needed to find a free new Battle Tier.
As before, you will need to complete all of Week 3's challenges and the corresponding Blockbuster challenge to be able to get the free Battle Pass tier; the item won't appear on the map unless you meet all of the prerequisites, so you won't be able to skip over any of this week's challenges to get the free rank-up, even if you already know its location.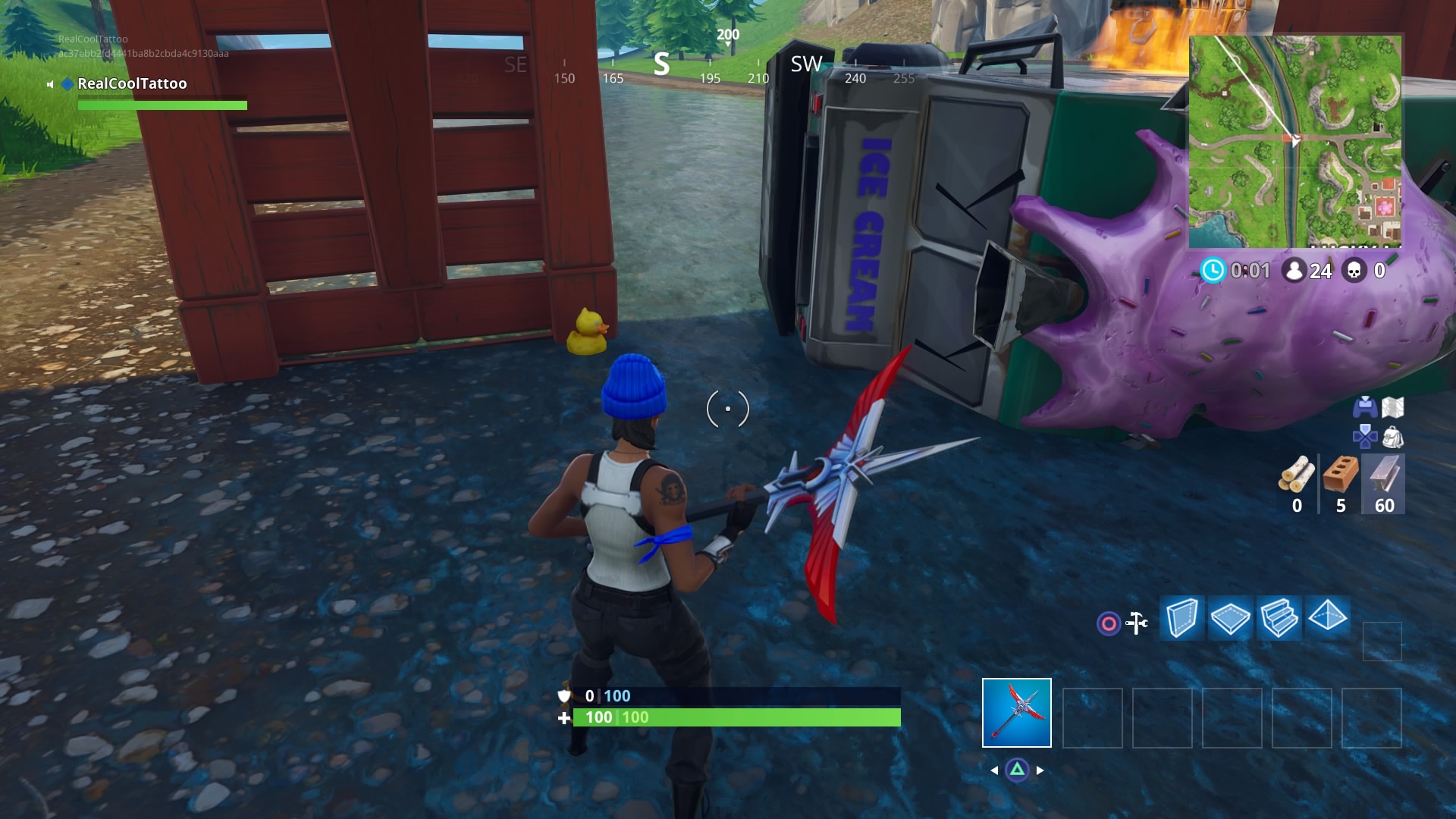 FORTNITE Season 4, week 3 challenges task players with following the treasure map found in Salty Springs. These are pretty simple, usually they're about going to a location hinted at in the challenge itself.
There is also a quirky challenge worth five stars requiring gamers to search for 10 rubber duckies.
Weekly challenges are available for anyone who purchases the Season 4 Battle Pass, which can be had for 950 in-game "V-Bucks", or roughly $10. In case you need help with challenges for previous weeks, we have guides for Week 2 and Week 1 as well. Once you've finished all the weekly challenges - like the one with the rubber duckies, or the Lonely Lodge chests - you'll unlock a custom loading screen image.
Once you've finished everything, you'll see the loading screen above. Time to get hunting! The star is on the patch of dirt between them, but it will be invisible until you approach it. In this short guide, we'll tell you how to get the tier and the location to find the hidden Battle Star. Instead of showing a location, the screenshot shows three map coordinate numbers! There's a holographic battle star on one of the hills by the river, in the south of the map. If you look very closely at the map, you'll notice it displays a faint silhouette of a Battle Pass on the island, just left of the center of the screen.