Kate Middleton has become beloved for her often accessible and down-to-earth style-and for recycling her favorite outfits.
Her next public appearance was her outing at Trooping The Colour on Saturday, where she joined the royal family on the balcony for the flypast.
The siblings demonstrated their similarities to the average toddler while blissfully playing, rather than watching, dad Prince William compete in the Maserati Royal Charity Polo Trophy match in Gloucester, England on Sunday.
"Completely tone deaf of Kate... to give Prince George a toy gun".
While Prince William trotted about on a horse and smacked a ball with a mallet, Kate, Prince George and Princess Charlotte all relaxed on the grass. Known to wear budget-friendly pieces, the Duchess wore an oxford blue and white off the shoulder dress from Zara that retails for just $69.99. She teamed the look with a pair of Russel and Bromley wedges, which she was spotted expertly running in later in the day.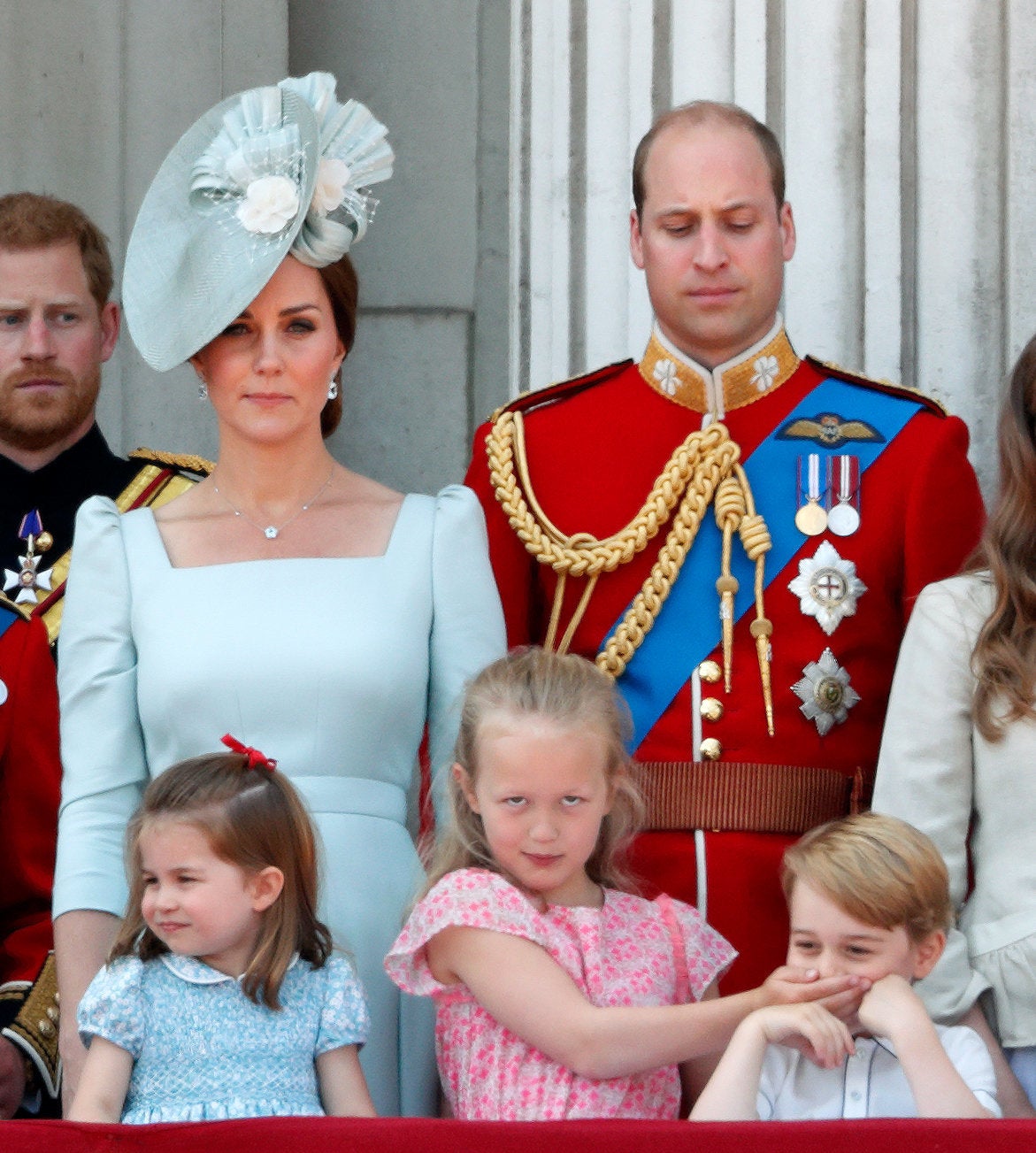 Max Mumby Indigo via Getty Images Prince William gives his son a disapproving look
Another user suggested the controversy was a case of "political correctness gone mad, while another asked: "So what if Prince George was playing with a gun????" The cheeky 3-year-old at one point showed off her handstand skills putting her mom into a fit of laughter. We wonder what she was looking for?
The Duchess of Cambridge also seemed taken with their antics, smiling with joy as her kids ran a muck.
Eager to make the most of her moment in the spotlight, she even turned back on the hospital steps to offer a final greeting to the crowds.
George, who turns 5 in July, watched the match alongside Kate and showed her a slinky toy.